One lucky patron to the 2020 Farm Fantastic Expo will walk away with a 6.6kW Single Phase Solar System thanks to Expert Electrical, valued at $9,990!
Prize includes:
18 x 370W Longi Hi-Mo panels
1 x 5kw SMA Sunny Boy Single Phase Inverter
Supply and installation
As experts in solar products, Expert Electrical work to provide quality products and equipment at a reasonable price and with valuable advice. With an aim to help people take environmentally-friendly actions by using clean, renewable energy, Expert Electrical find the best approach to incorporate solar into your home, business, or organisation.
HOW TO ENTER:
1. Purchase an entry ticket to the 2020 Farm Fantastic Expo online via www.FarmFantastic.com.au.
2. Register your QR CODE with your details at purchase.
3. To validate your entry into the competition scan your QR CODE at Expert Electrical's exhibition site at the 2020 Farm Fantastic Expo, Caboolture Showgrounds, Caboolture, Queensland, Friday 23rd to Sunday 25th October 2020.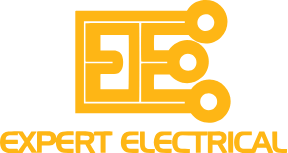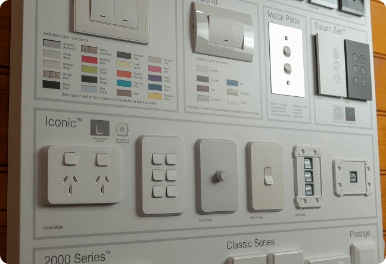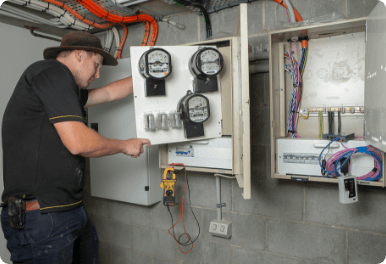 Terms and Conditions
Australian Events Marketing Pty Ltd (ABN 86 622 976 087), often called 'Australian Events' is the promoter of this competition and hereafter in the terms and conditions will be referred to as the 'Promoter'. Information on how to enter and the prize to be won form part of the terms and conditions. By entering this competition, you confirm that you have read and understood these terms and conditions and agree to them.
The prize is supplied and fully installed by Expert Electrical (ABN 67 914 971 040) (Prize Giver).
The winner will win a 6.6kW Single Phase Solar System (Name of System to be supplied by Expert Electrical), supplied and installed by the Prize Giver to the value of up to $9,990.00.
This prize includes:
18 x 370W Longi Hi-Mo Panels; and
1 x 5kW Sunny Boy Single Phase Inverter
The prize is not exchangeable and is not redeemable for cash or in any other way.
The winner accepts this prize as a marketing exercise by Expert Electrical, and consents to interviews now and in approximately six months time to follow up to see the savings.
Prize Pack Terms –
a. Winner of the installed system must be within Expert Electrical's primary Queensland market area.
b. The winner accepts that the prize consists of the supply of the equipment and installation and the equipment must be installed as part of the prize pack.
c. Should the winner wish to transfer the prize to a friend or family member, the supply and installation of the prize will be granted to a person upon written authority from the prize winner to transfer the prize to a nominated friend or family member.
Installation Terms –
a. The winner is required to sign over ownership of STC's to Expert Electrical, as per standard solar installation procedure.
b. Labour allowance for installation has been calculated on specific requirements of the home. Should the winner wish to install the prize outside the specific requirements labour charges may apply. The winner should discuss the installation requirements with Expert Electrical and accept the additional installation costs that fall outside the calculated allowance.
c. A site inspection as to the acceptability of the installation will be conducted prior to delivery of any equipment.
d. Any additional labour charges will be quoted upon and a price fixed and agreed upon with the winner prior to installation. The winner will pay for these charges in full prior to installation.
e. Installation location to be in a 200km radius from the registered business address in Queensland of Expert Electrical, travel charges will apply if outside of this radius.
f. The location of the installation must be to a maximum of 500km radius from the registered business address in Queensland of Expert Electrical.
Fully Installed Conditions
a. The property must be residential, access to the residence must be clear and free from any harmful obstacles or barriers. The owner of the residence must give full permission to cut holes, make alterations required to run cabling, additional power points and any other requirements to complete installation.
b. Any additional requests by the winner can be quoted upon site inspection.
c. Any additional trades required for installations will be paid for by the winner.
To enter the competition,
a. Purchase your ticket to the 2020 Farm Fantastic Expo online or at the event, for your unique QR CODE number.
b. Register your QR CODE number with your compulsory details, including full name, email address and phone number, on the electronic registration form at the event entry.
c. To validate your entry into the competition scan your QR CODE at Expert Electrical's exhibition site at the 2020 Farm Fantastic Expo, Caboolture Showgrounds, Caboolture, Queensland, Friday 23rd to Sunday 25th October 2020.
The winner of the prize will be notified by phone and be responsible for a suitable date and time for delivery and installation of the prize.
The winner must schedule the date and time for delivery and installation of the prize within twelve (12) months from the completion date of 2020 Farm Fantastic Expo being Sunday 25th October 2020.
Entry to the competition is free once you have entered the event precinct.
The competition will close at 2.30pm sharp (Queensland time) on Sunday 25th October 2020.
Entry to the competition is open to persons over the age of 18 years and strictly for Show Patrons only. Employees of the Promoter, Expert Electrical, Exhibitors, Caboolture Showgrounds and their associated entities/employees, EMatter Technologies Pty Ltd T/As Lüp, and their immediate families are not eligible to enter.
The winning entry will be drawn at random between 3.00pm and 3.30pm (Queensland time) on Sunday 25th October 2020 at the event. The draw will be witnessed by a representative of the Promoter and Expert Electrical, along with invited members of the public in attendance at the event.
The Promoter of this competition reserves the right to seek verification of the winner's age and identity and other relevant information. The Promoter's decision is final and correspondence will not be entered into.
Except for any liability that cannot be excluded by law, the Promoter and Expert Electrical exclude all liability (including negligence), for any loss or damage of any nature arising out of the Promotion, including, without limitation, any variation in the value of the prize, any tax liability incurred by an entrant and any use of the prize.
The Promoter reserves the right to modify or change the competition terms without notice.
The Promoter consents to Expert Electrical collecting personal information in connection with the Promotion which is passed onto the Promoter. By entering the competition you are consenting to the Promoter and Expert Electrical contacting you at a later date for marketing and promotion purposes.
If anyone is unsure about any aspect of this competition or if they are unsure about any of the terms and conditions, they are invited to ring the Promoter on (07) 4634 7288. Full details on the event (how to get there etc) can be found at www.FarmFantasticExpo.com.au