Farm Fantastic Expo
The 2021 Farm Fantastic Expo is a big city event, with a strong rural focus. This year's event will feature over 180 local and national companies displaying all things farming and lifestyle along with a new outdoor adventure feature. Everything from farm machinery, stock handling equipment and animal health, off-road vehicles, ATV's and quads to caravans, camper trailers, outdoor living, plants and tanks will be on display at Farm Fantastic Expo in 2021.
The Moreton Bay Region is one of the fastest developing places in Australia, situated between Brisbane and the Sunshine Coast with a population approaching 500,000. The Moreton Bay Region is comprised of Caboolture, Pine Rivers and Redcliffe districts, making the Caboolture Showgrounds the perfect location for this event.
Farm Fantastic Expo is expected to attract in excess of 15,000 visitors over three huge days. Don't miss your chance to place your business in front of this targeted audience!
*Source: Australian Bureau of Statistics http://www.abs.gov.au
EXHIBITOR INFORMATION PACK
2020 EVENT STATISTICS & FEEDBACK
The statistics and data displayed were received from exhibitors and visitors who were polled from the 2020 event
Are events like Farm Fantastic Expo important to your sales strategy in the current economic climate?
How would you rate the promotion of the event?
How would you rate the success of this event overall?
How happy were you with the sales and leads your received from this event?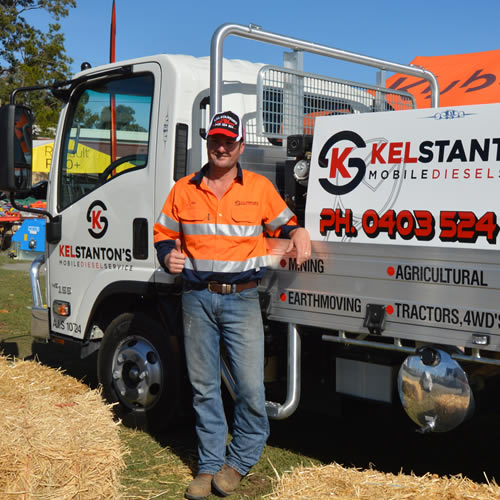 We love exhibiting at the Farm Fantastic Expo as it is a great opportunity to connect with current customers and make connections with new customers. The visitors to Farm Fantastic are always enthuastic and keen for a great deal at the show. 
As a local company, Farm Fantastic is an event we refuse to miss! We love to meet the local community and show off our latest advances in electric fencing technology. It provides us with the feedback we need to ensure our customers get the product they want!
The 2020 Farm Fantastic Expo was the very first event in history for GeoDrill Australia. Our expectations were to grow our brand awareness and to answer customer enquiry. We were overwhelmed with the amount of genuine enquiry we received and are now in the process of planning for future events. Thank you to Farm Fantastic for making our very first expo a great one 😉
The Farm Fantastic Expo is a great event, showcasing a wide variety of products and services.
This event provided great exposure to new and existing customers that you wouldn't normally see come into the store.
Farm Fantastic was a great experience for us and the visitors. The public were very grateful to us for exhibiting our Texas Longhorn cattle, our Longhorn hide floor rugs and our Longhorn polished & mounted horns. The exhibition was very educational for our site visitors on the Texas Longhorn breed.
Did you find the products and services you were interested in at this event?
Are you likely to attend the event again?
Did you make any purchases at this event?
Do you intend to make a purchase at a later date from an exhibitor you saw at this event?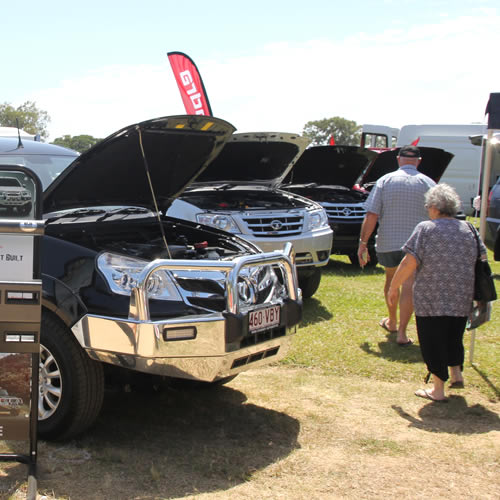 My friend and I had a great day out. He has a disability and the parking, grounds and amenities were fully accessible. Every single person we met offered great service and with good humour. Thank you to everyone involved.
We have a grandson obsessed with tractors, diggers & trucks. We all had a fantastic day with him being able to get closer than ever before to so many of them & pop still got to see all the stuff he wanted to!
The Farm Fantastic Expo was well run. We enjoyed the working dog and sheep shearing demonstration. Considering the weather leading up to the event, the venue coped very well. We certainly weren't going to be put off by the showers. Great selection of exhibitors. 
We loved everything about the Expo. I'm a farmer so most of the things were very handy for me. Purchased to cutters, we want to buy some solar lights and I looked into different fertilisers.
A great event with a good range of rural products and farm machinery for the small farms. I'm retired but I like to keep up on all the new products available for farms and farming.
WEBSITE STATISTICS
(WEEK OF EVENT)